Presentation
Light's cuisine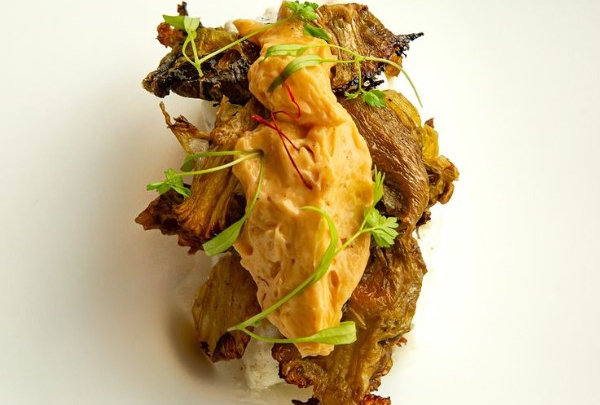 Alberto Ferruz's talk is a homage to l'encesa, a fishing technique going back a thousand years to when it was used on the cliffs of Alicante's Marina Alta.
Men from the countryside who were not professional fishermen risked their lives each winter night to take home a little more than money. They went down paths and unstable wooden ladders to where cliff and sea meet. There they availed themselves of carbide to illuminate the sea, and waited for fish to come to the surface, drawn up by the light.

Like an archaeologist chef, Ferruz reveals the secrets of his adopted land, and produces a perfect combination of sea produce with herbs such as thyme, rosemary, pebrella, samphire and lavender, which grow near the cliffs.