Speaker
Virgilio, Pía y Malena
Creators of the Mater project (Peru)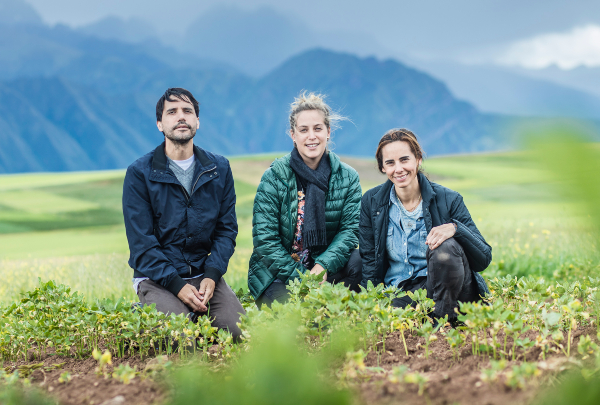 Gastronomy open to new knowledge creates new interdisciplinary dynamics, which are being explored by chefs Virgilio Martínez and Pía León through Mater, alongside Doctor Malena Martínez.
Virgilio Martínez and Pía León, work and life partners, run Central's kitchen. This is where Virgilio explores Peru's ecosystems. His project has been extended with other gastronomic concepts such as Mil, in Cusco, and Maz, in Tokyo. Pía has also opened her own concept Kjolle, where she provides a kaleidoscopic perspective of the countless ingredients from different regions of Peru.
All the gastronomic labours of the couple, however, are also connected to a complex interdisciplinary research process they use to study a number of Peru's ecosystems at different heights. They do this on a project known as Mater, in which they are assisted by Malena Martínez, a doctor by profession, and co-creator of this new concept seeking to showcase Peru's immense variety, and simultaneously bringing gastronomy into other disciplines.
Virgilio, Pía y Malena