Speaker
Takayoshi Watanabe
Chef at Teruzushi (Fukuoka, Japan)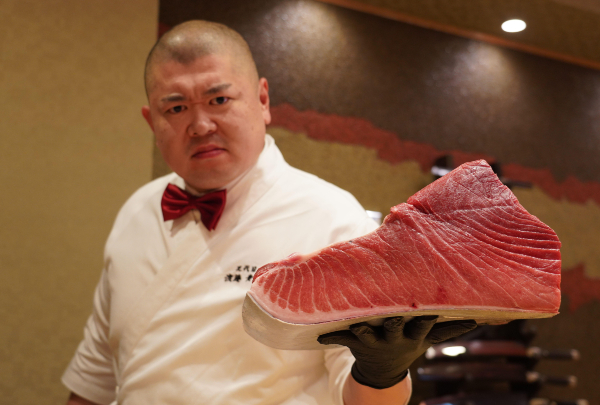 Watanabe is the third generation of a cookery family, specifically focusing on fish and sea food, featuring sushi as the maximum exponent.
Although his greatest aspiration as a young man was to become a French chef, he moved into Japanese cuisine after earning a university degree. He trained for three years and joined Teruzushi, the family restaurant, in the sales section, and then became chef for the features it lacked.
In 2013 he became Teruzushi's third generation, and made a start on innovation. He boosted the quality of the sea food and raised prices. Initially the restaurant had a tough time, but he did not change his convictions and continued to use ingredients of the highest quality, which transformed a sushi shop in the city, with a trajectory going back more than 50 years, into a famous sushi restaurant even for foreign clientele.
He pays very close attention to his fish and checks their origins, and also the methods used to catch, kill and clean them, in order to ensure that the cuts are as perfect as can be.
Takayoshi Watanabe